THE AUTHOR'S STORY
James Parkin writes about his childhood soiling problem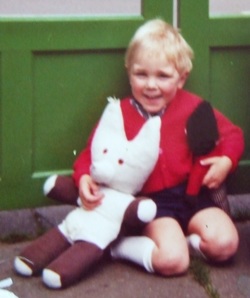 My childhood soiling problem was something that for a long time I would never have dreamed I'd be writing about. I kept it a secret because I did not want people to know that I'd had what I considered to be a babyish and disgusting habit as a child. But in recent years my view has changed radically, and I would now like as many people as possible to know about my one-time 'shameful secret'.

I was late coming out of nappies, not wearing proper underwear until I was three and a half years old. But though I was 'dry', I was still not completely 'clean' and often messed my pants. This occurred between the ages of 3 and 11, although it was worst up to the age of 7. It happened because I often avoided going to the toilet when I felt the urge to poo. I freely admit that it began as an act of laziness on my part, not wanting to stop playing in order to attend to my bodily needs, but it was never an act of naughtiness or defiance. I didn't deliberately go in my pants, but I would soil myself later because of my failure to use the toilet earlier. I never felt myself actually pooing in my pants, I just became aware later that they were messy. Over time I became used to soiled underwear and would continue to play in it because it didn't really feel uncomfortable to me. I also wasn't too keen on being told off for having messy pants.
---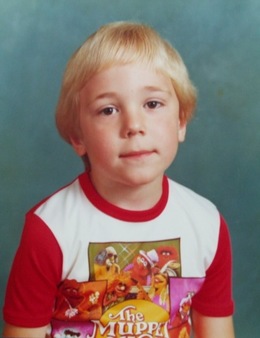 It was a long time before I made the connection between avoiding the toilet and having dirty pants, because the need to poo seemed to go away when I ignored it, and I thought that I had made the poo disappear. Because of the time lapse between avoiding using the bathroom and soiling myself, I really don't think I made the connection betwen the two events for quite a while.

For a long time I had wanted to stop soiling myself but didn't know how to do it. Once I had made the connection I then made more of an effort to start using the toilet when I knew I needed to poo. It wasn't easy as avoiding going to the toilet had become quite a habit, and there were times when I still did it. However, by the time I was 8 I was mostly clean, other than on trips as I disliked using public toilets for bowel movements. My very last accident occurred on holiday at the age of 11.

I thought at the time that I was the only school aged child in the world who still pooed his pants. This belief stayed with me for years after I had stopped soiling. Then one day I happened by chance to see a letter in the problem pages of a magazine which began, 'my son would be a very nice boy but for one thing. He can't be made not to dirty his pants.' I couldn't believe it, reading the whole of the letter I could have been reading about my younger self! Suddenly I realised I might not have been alone.
​
---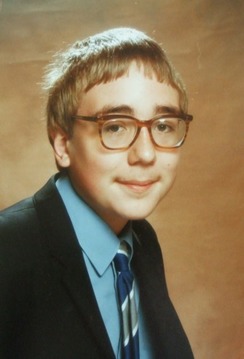 ​I started looking at the problem pages more regularly, seeing if there were other children who had similar problems and soon came across a 6 year old girl who had had a bout of illness and 'ever since then she's messed her knickers' and a 5 year old boy who hated pooing in the toilet and 'often soils his pants'. These were all fairly young children, but then I read a letter from a concerned Mum whose 11 year old daughter regularly soiled herself and 'when I ask her why she does it she says she doesn't know.' Like me, she had some days when she didn't have accidents and others when she did full bowel movements in her pants.

And then the internet came along and I discovered just how widespread the problem was. So many children having soiling problems, some of them much worse than me, having accidents every day, sometimes several times a day. I decided that if I could use my own experiences to help other parents understand what their child might be going through then maybe some good could come out of it.

I started posting about my experiences on internet parenting forums. These posts in turn drew responses from parents, thanking me for sharing my history and, in particular, finding comfort from the fact that I had eventually stopped soiling my pants. Also they weren't judgemental or disgusted about what I had done as a child.
​
---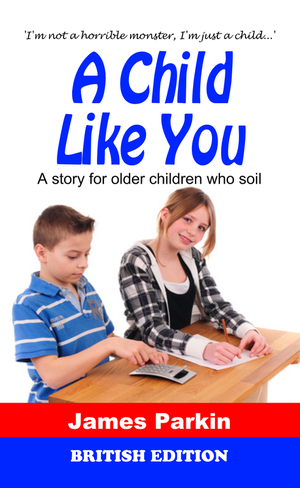 In 2012 I found the blog written by Dimity Telfer, who had had soiling problems until she was 15, the first time I had found a blog by a fellow former sufferer. I communicated with Dimity and we shared experiences and became friends. She encouraged me to share my story more widely, like she had. A few months later I did so, on my own blog. This was the first time I had opened up to a general audience about my childhood soiling, using my full name and photographs. Once again the response from parents was positive, with no internet trolls plaguing me. At Dimity's suggestion I also joined a Facebook group called
HELP!!!! My Child Has Encopresis,
whose members were interested in my story. I had never thought that anyone would want to know the details of how I had pooed myself as a child, but I was asked various questions about my juvenile toileting habits that I was happy to answer.
In 2013 I noticed that, while there were several pictures books for young children who had soiling problems, as well as books for parents, there was nothing for older children. Soiling didn't tend to feature in mainstream children's books either. Children who wet the bed, like Tracy Beaker, could be heroines, but there was no-one who the boy or girl that soiled could look up to. I decided to try to change this, and began writing a story for older children who soil, featuring as the heroine a nearly 9 year old girl who often messed her pants and had done so for several years.
The resulting book,
A Child Like You,
was published in 2014. I was delighted when ERIC, the Children's Bowel and Bladder Charity, approved the book and agreed to stock it in their online shop. The book sold, in both paperback and Kindle versions, and feedback from parents was positive. However, some parents who had boys who soiled said that it was difficult to get their sons to read a book in which the lead character was a girl. I also felt that for an issue as personal as toilet problems, children would be better able to identify with a fictional sufferer who was the same sex as themselves. In 2016 I decided to adapt the book into separate editions for boys and girls. The new books,
A Boy Like You
and
A Girl Like You,
are now available and I hope they will continue to help parents and children deal with the horrible condition that is encopresis.
For myself, writing about my soiling on the internet and writing these books has helped me to come to terms with my past. It is great to know that some good has come from what was an awful experience, and that I am, in a small way, helping today's children who soil, and their parents. I still carry the guilt about how many times my mother had to clean me up and the heartache I put her through, but I no longer think about my younger self as being babyish and disgusting for soiling himself. It may have started through laziness, but it was never deliberate and eventually I was able to overcome it. I only hope that other children can do the same.
You can read in more detail about all aspects of James's soiling problem in his blog:
Childhood Soiling
He has also written a single post blog for children who soil, telling his story in simple language :
The Boy Who Pooed His Pants
​
---