PARENTS' COMMENTS
The following are all genuine comments made by parents who have read A Boy Like You, A Girl Like You, or the original book, A Child Like You, with their child. All comments are anonymous to protect the identities of the children. If you would like to comment on either of the books, please use the button below to email the author. Comments may be edited.

​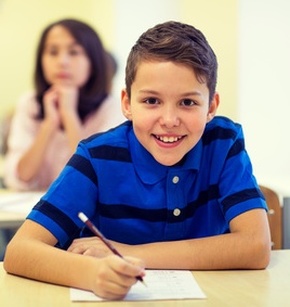 "I have a six year old daughter with encopresis and I have been at my wits end with what to do about her soiling problems. I have just read A Girl Like You to her and it was like we had written down our own story in a book - the similarity to our experience was incredible. As a result, it has had a hugely positive impact on my daughter as she now understands that she isn't the only one with this condition. I also found the book very helpful personally. It was so enlightening to gain an understanding of how my daughter feels about soiling herself, as she is still quite young to be able to fully explain her emotions to me. Thank you so much for writing such an excellent book."

"My son snuggled up next to me on the couch while I was reading and listened very closely, and I could tell he was listening because he giggled at some of the funny parts...I am so so so so glad to have found this wonderful resource for my son. I should have read it alone first, but there was no way my son was going to let me stop! He LOVED the book. LOVED it."

"Tonight I read A Girl Like You. I was brought to tears many times. My husband is reading it now and my 7 year old daughter has read a few chapters and wants to stay up all night and keep reading about this girl who has accidents just like her. Thank you James. This book has helped me so much! "

"I thoroughly enjoyed reading a child's perspective and understanding of Enco and it left me thinking if my daughter (8 years old) felt the same way. I gave it to her to read and found it in her special bag."

"I just want to say a huge thank you to James Parkin, my nearly 9 year old read your book! And he was shocked other people had the same problem as him! And he wasn't a freak!! He agreed to take control and change when he needs to, rather than sit in dirty underwear! Well it's been nearly 2 weeks with 1 accident and he took control and changed at school! He was so proud of himself! I can see a light at the end of the tunnel, he said I almost feel 'normal'"

"I just wanted to thank you for writing the American version of A Girl Like You. I purchased it tonight and my almost 9 year old flew through it in under an hour. She absolutely loved reading a book about someone like her and it helped her to finally find the words to explain what she is thinking and feeling. It also was so good for me to read to understand her a little better. Thank you so much for giving her the boost of confidence and determination she needed tonight! I think this might be one that she reads over and over."

​"Very impressed with this book. It's written from a child's perspective which is great for getting the child you're reading it with to relate their own issue to Beth's and understand that they're not alone. An excellent conversation starter to help children to open up and discuss their feelings about soiling and reinforce management methods such as 'toilet sits'. My child improved radically just from reading this with him."
---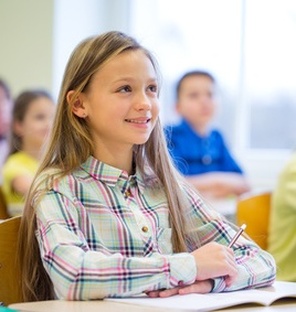 "I just bought the ebook for my son last night. He read it and said 'this is awesome!' We just did an at home clean-out tonight."

"My 10 year old son read your book and he relates to everything you wrote except he doesn't have any close friend at school to tell him, but we are going to work on going to the toilet at school. Positive words at last coming from him...I actually can't believe how helpful this has been and how much happier my son is now with telling me it all."

"It is wonderful!!! I just finished reading it through by myself and then read the first chapter to my daughter (8 year old who soils). It is very helpful and gives me a better understanding of this problem."

​"My 9 year old now believes me when I say it happens to other people. He put in the classroom suggestion box about raising left hand for toilet breaks and right hand for answering questions, which the teacher agreed was a great idea."

​"We really enjoyed it. It has helped me see his condition through his eyes and be more compassionate and understanding in my dealing with his accidents. And it has helped him understand he is not the only person with this problem. Since reading this book to him he has spontaneously taken himself to the toilet and gone successfully for the last 2 days."

"I downloaded and read this yesterday. It is excellent! I intend to make sure that my son's counselor, teacher and school nurse all have a copy. Maybe it will help them understand."

"Wonderful to have this subject tackled and even better that this book is aimed at helping children who live with this to understand why it happens and not feel so alone. I especially like the way the character starts to understand how this situation has happened and how she can gain back some control over her body. This could potentially be a comfort to every child with soiling issues. As a parent who has been on this emotional rollercoaster for years, I have personally found it to be a helpful read too."

"My 7 year old girl has been reading it tonight and is very impressed so far - when she first realised Beth has the same issues as her she looked up at me and said 'Hey Mum look, Beth is like me!' And she read out to me why (because she sometimes pooed her pants). She is VERY keen to finish the book asap and enjoyed reading that Beth also carries wipes and uses the staff toilet - just like she does...We have also used what she has read as a tool, so when she protested that she hadn't soiled her pants, I reminded her about Beth not knowing when she has pooed, and it really helped, she realised she did have to go and check."
---